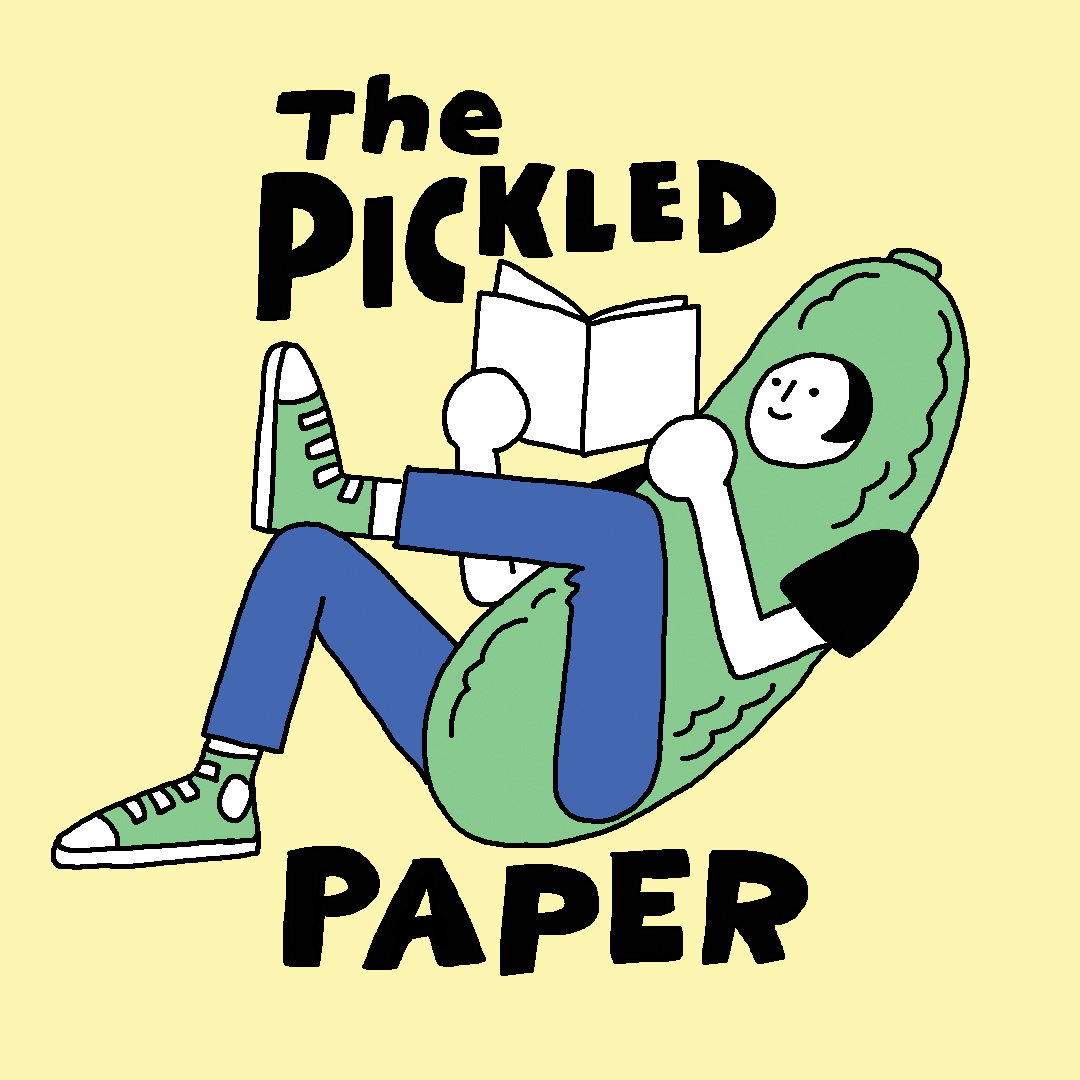 THE PICKLED PAPER is an independent publisher of zines with a focus on comics and anything with a narrative. Established in Hong Kong since 2021.
We want to preserve the print culture, a bit like pickling, but we don't really sell pickles.

Digital store: only on gumroad
Instagram: @thepickledpaper
Facebook: @thepickledpaper
Twitter: @thepickledpaper

—
Founded by Pearl Law.
—
Exhibitions and book fairs
BOOKED: Hong Kong Art Book Fair | Tai Kwun Contemporary, Hong Kong | 16-19 Dec 2021
Hong Kong Illustration and Creative Show | KITEC, Hong Kong | 27-28 Nov 2021
獨讀 Duk6 Duk6 | The Mills, Hong Kong | 7-8 Aug 2021